Smudge Ball ™ - The Smart Pet Toy
Regular price
$ 28.99 USD
Sale price
$ 49.95 USD
Smudge Ball™ - North Americas #1 Rated Smart Pet Toy
Buy 2 today and get 1 FREE sent with your order!
2019 TOP RECOMMENDED PRODUCT BY PET LOVERS & VETS
We all love to play with our cats. That being said cats can easily get bored of playing if the toy doesn't continue to move. The majority of cats across North America do not get enough physical activity or mental stimulation that comes with playing.
Smudge Ball ™ solves just that. It doesn't need to go to work, doesn't have other responsibilities like you - it just needs a recharge from time to time and it will keep going for days!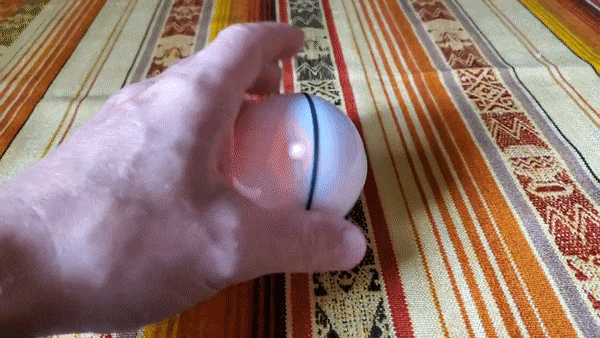 The Thrill Of The Chase
Domestic cats, unlike there wild cousins don't see a lot of action inside a cozy home where they have all the food they need and cuddles for days.
This can lead to them becoming lazy and negatively impacting their mood and weight which in turn means their overall health will suffer.
Smudge Ball ™ solves this exact problem in a fun and engaging way!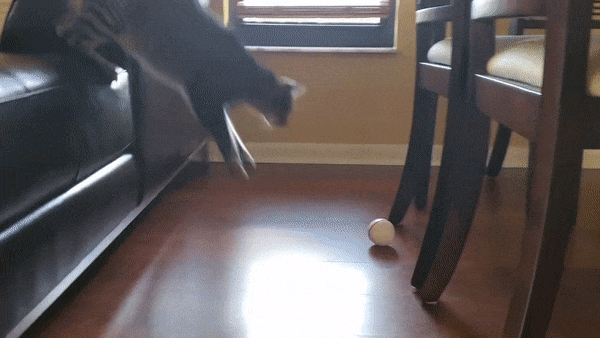 Why Smudge Ball?
Relief From Boredom And Stress
Domestic cats are prone to negative mood disposition and depression that leads to oversleeping and other health problems if they don't get enough activity in there daily life.
Helps Builds Muscle Tone
Like humans, felines will greatly benefit from regular exercise. This will ensure that they have ample muscle tone to reach higher altitudes, build immunity to certain conditions, and prevent accidents of any form!
Reduces Behavioral Issues
While humans might have successfully domesticated cats thousands of years ago, they still have natural instincts that are deeply embedded in there DNA.
Like there bigger cousin, they will have the need to run, scratch, bite. If you don't provide them with the best toys, these impulses will be directed in different directions.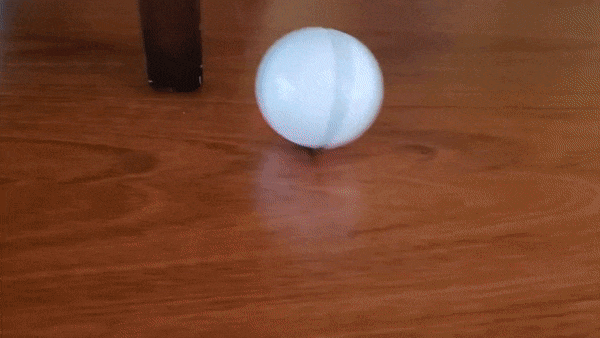 Smudge Ball 

™ Features
Cat Nip Pockets - Simply add catnip into the ball if you would like and watch your cat fall in love!

Automatic On/Off

 - Smudge Ball will turn off if your cat stops chasing it and it will turn on when it feels that something is moving it.
Random Rolling Pattern - Smudge Ball will continue to roll in a random motion to keep your cat interested at all times.
Obstacle Detection - Backed into a corner? Not a problem. Smudge Ball can recognize all obstacles and maneuver around them.
USB Rechargeable / Long Lasting Battery - USB cable is included, Battery will last for days before needing a recharge.
Outdoor Ready - Splash resistant and easy to clean.

Bite and Scratch Resistant - Smudge Ball was designed to be bitten, banged and thrown around a room.
What Our Customers Are Saying!
"It solves a real problem - not everyone has the time to play with there cats for a couple of hours every day, I definitely don't. That lead my cat to develop a bad mood and he gained some weight. After getting the Smudge Ball I could notice a big difference in mood right away and after a couple of weeks, he began to slim down. I definitely recommend Smudge Ball to everyone with a pet!
-Ashley S
"Smudge Ball was the best purchase I have ever made for my cat, she loves it and uses it every day. Thank you!
-Olivia C
Package Contents
1x Smudge Ball
1x Instruction Manual
1 x USB Charging Cable
SO, WHAT ARE YOU WAITING FOR?
Scroll Up and Click 'Buy Now' to try the Smudge Ball today as thousands of pet owners have already. 
BEWARE of Imitation Devices* 
Buy 2 or More and Get an EXTRA 10% Off with Discount Code: SAVE10
*NOT SOLD IN STORES*
UPDATE

: 
Due to the
huge increase
in social media attention, we're running 
extremely low
on these,
so hurry and

 Buy Now 

before it's all gone
. 
*If you are not satisfied with your product, contact us and we will refund you*
Our Mission
Every 7 seconds a helpless animal was just put down in the United States. Each year 3.7 million homeless animals are euthanized simply because shelters do not have the resources to provide for them. Pawzhappy was created to help make a difference in these animals lives.
---
More from this collection